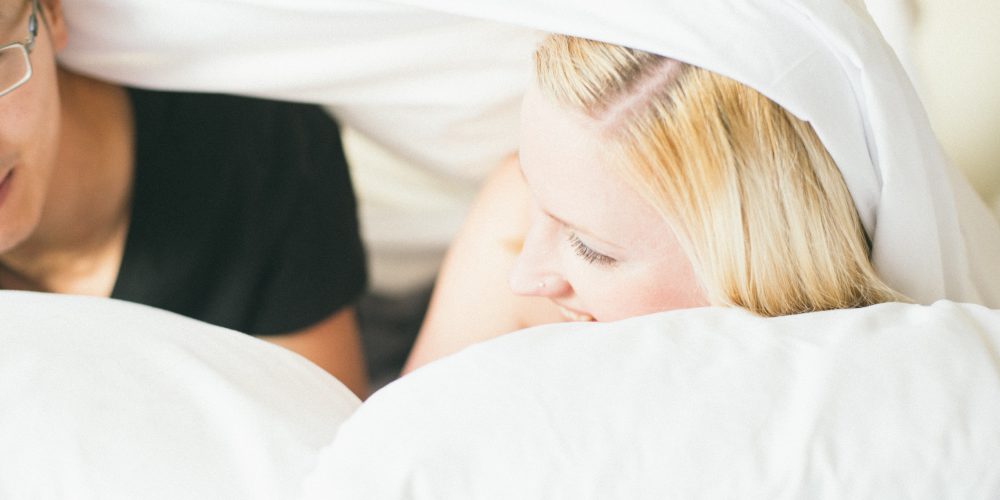 This at-home engagement photo session was a first for us … in the couple's bed!
We absolutely love when couples opt in for their complimentary engagement session, it's an opportunity to capture the relationship in the most natural setting. We spend time getting to know our couples while they get comfortable with us so photographing the wedding day is relaxing and images are unique to the love they share!
Meet Lindsey & David. 
With their busy schedules, it would have been hard to arrange something else in time before their May 2016 wedding. We went to their condo in North York and photographed them doing the typical things they do together; reading, journaling, boxing, and working on their website – Relationship Zen.
"We're not two halves, we're two wholes sharing a path."

– Lindsey & David

Lindsey & David made us so welcome in their home, it was easy to get cozy in their bedroom for this at-home session. Simple white sheets, lots of laughter, and beautiful golden light set the mood for authentic candid moments captured effortlessly.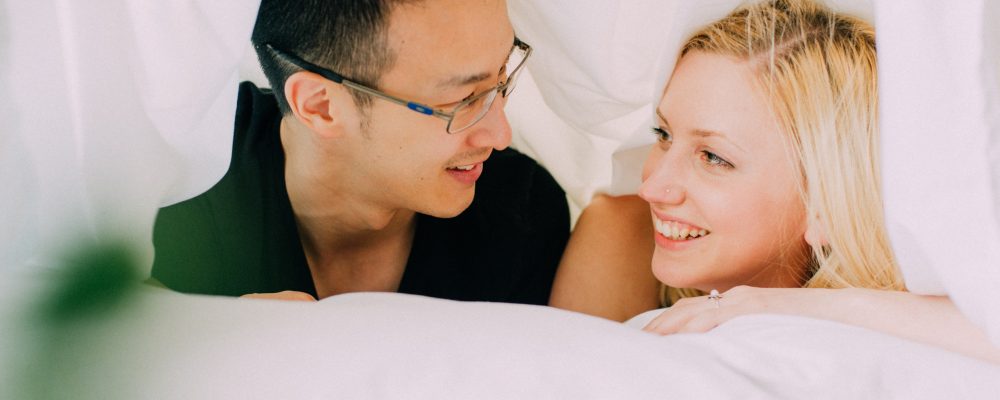 We headed downstairs to cozy up on the sofa, David had to send off an email anyway.
While taking photos on the balcony, we noticed a small parking lot with a fence covered in greenery – perfect for the shots we had planned using the balloons from Lindsey's bachelorette party a few days earlier.
For this next set, Lindsey and David brought out the boxing gloves. Although they haven't had much time recently to box together, they planned on getting started again after the wedding.
"Find someone who shares your passion and do it together!"