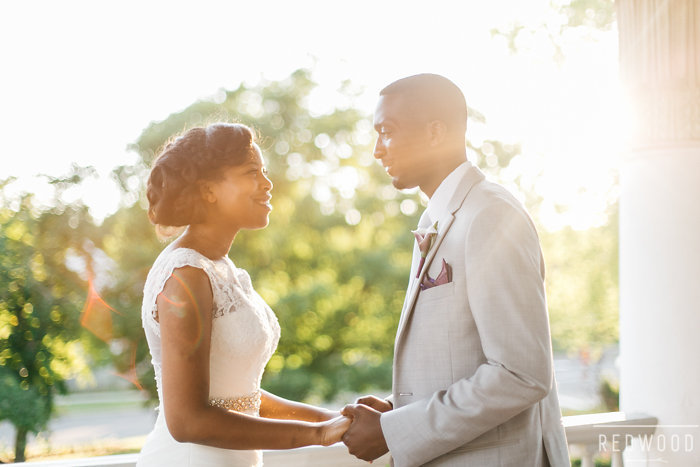 This traditional wedding was shot at Heintzman House, an historical mansion located in the Thornhill area of greater Toronto. The venue hosts weddings, corporate and community events. It boasts a classical revival style porch, highlighting luxurious portico pillars. With a combination of elegant, Georgian and Regency style architecture, this old country mansion was an ideal choice in venue for this classic, sophisticated wedding.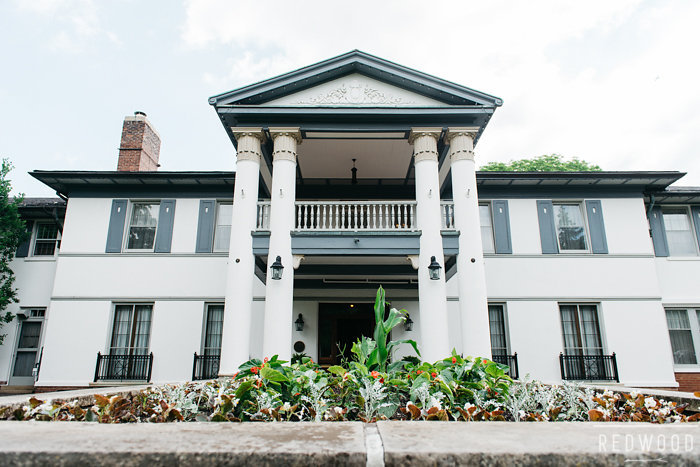 We shot Kamila's step, by step transformation process from her arrival at Heintzman House to wedding ready, beautiful bride.
The wedding party was elegantly dressed–all matching, in silky royal purple gowns and light grey suits with matching purple accents.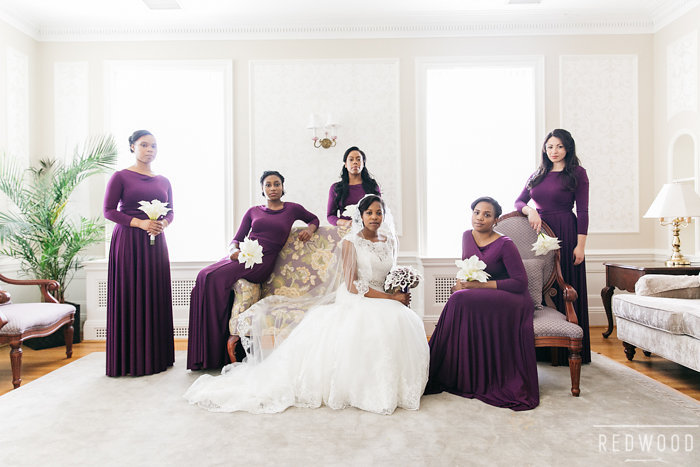 This quiet but intimate ceremony was highly romantic, with a warm reception. Toasts were made, speeches and prayers exchanged. Their words were sweet and touching, filled with intimate stories, memories and laughter–wishing the couple well as they departed on their journey together through life. During the reception they joined the rest of the guests for a touching moment; the entire hall broke out into song to honor the happy couple, as a marker of their arrival into married life, wishing them well with a warm welcome.
We love the couple's sparkler photos. There's something magical about sparklers. How they light up the night, sweep a smile across everyone's faces. We love how the simple ignition of the hissing flames at dusk sparks laughter, a childlike sense of wonder. How they capture joy like magic and bring people together in this shared moment in time, lit up by ceremonial fire. These photos will surely spark many more smiles over generations for years to come.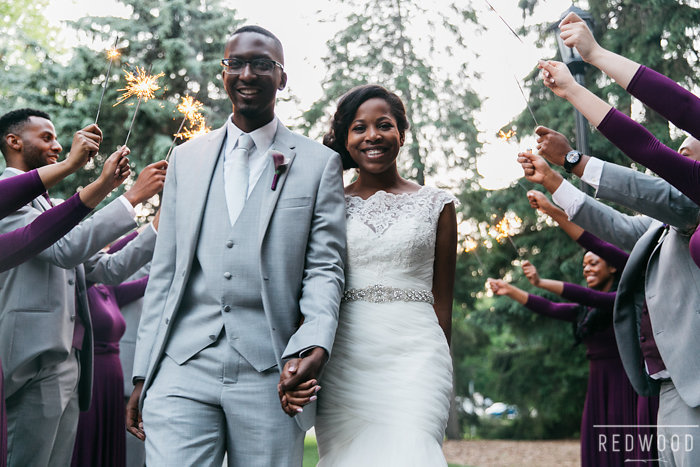 Kamila and Justin were both radiating with happiness, smiling from ear to ear throughout the entire ceremony; it was clear from their glowing smiles and the expression in their eyes that it was a day not to be forgotten. All of the guests–including our crew had a marvelous time.